Choose your pricing plan
$0.14/credits
70 Credits / 7 days
$0.08/credits
300 Credits / 30 days
$0.06/credits
1000 Credits / 90 days
$0.05/credits
3300 Credits / 180 days
$0.04/credits
7000 Credits / 365 days
$0.03/credits
40,000 Credits / 365 days
What is included with GhostCut Membership?:

6 minutes
Maximum Duration of Works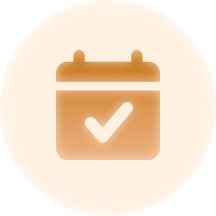 30 days
Validity of the Work

1080P
HD Quality

1G
Material Space
② A single video with less than 30 seconds is counted as 30 seconds.
③ When different services are used at the same time, the billing will be summed, for example: if you use deduplication + voice translation + basic dubbing roles at the same time, the original calculation rule is 1+2+1=4 Credits every 30 seconds. During the event:
1+1+0.5=2.5
④ Credits are available for all functions!